Redesign the cheating prevention system
10-22-2008, 04:28 AM
X-Kal
Administrator


Posts: 896
Joined: Nov 2004
Reputation: 0
Redesign the cheating prevention system
Dharok1337 Wrote:So what is the current cheating protection? Based on KPS?

I think that the MAX KPS should be around 6 or so. I type around 105 Words Per Minute and that is pretty fast, or atleast I am told. I am doing a guestimate and I would say I type like 4 or 5 KPS. Don't forget space counts as a KPS.

Anybody that goes past 6 or so KPS should have a 30 second delay before anymore keystrokes are counted to their profile.
It's actually really easy to go periods of time where your KPS wil exceed 6 keys per second. The overall KPS will definitely exceed that if you pulse while you're on instant messenger, or if you're intense gaming at the time. What shows the cheaters is when they have something like 6kps for a day-long stretch, or for weeks, or months. There's no way you're nonstop typing for all that time.
---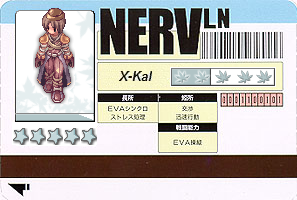 11-08-2008, 03:49 AM
shroker
Junior Member


Posts: 23
Joined: Nov 2008
Reputation: 0
Redesign the cheating prevention system
mikestrike Wrote:there should be somthing that doesnt allow you to have big pulses and big kbps amount, like that guy,

4 2007/07/04 04:19:48 8,123,523 2,001,536 0.00 3.63 0.89

its freaking impossible to do that without cheating or sharing acc, both illegal


PS: didnt post the full url, cuz i cant just registred
If you onlu pusle like once a month then it's probably doable. I can easily probably hit one mil over a month or so, give or take frequency of using the computer and depending on what I'm doing. Another interesting way is look at key frequencies. I'm always curious as to what keys bots are bashing lol.
User(s) browsing this thread: 1 Guest(s)